Well the highlight was the giant soft toy Totoro…which I wanted to take home with me and cuddle!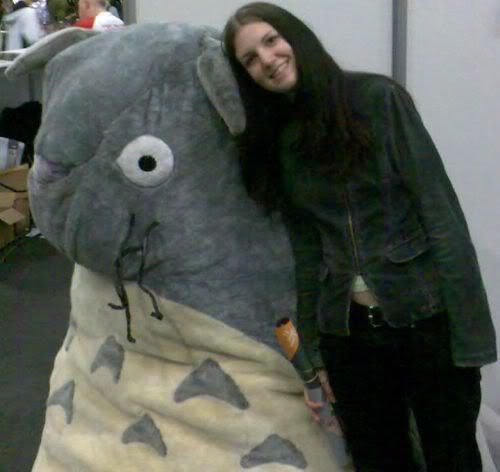 There were some pretty cosplayers as always…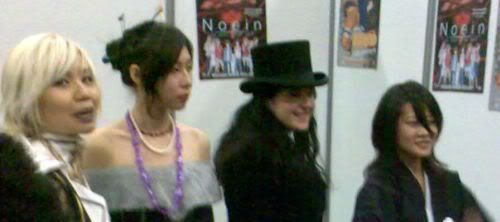 I had to stand next to a stall for a loooong time trying to justify buying a soft toy…it took a lot of will power to put it down…kawai…I think i'll buy one after Christmas :)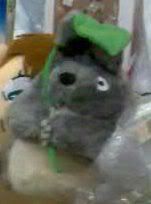 This was very cool!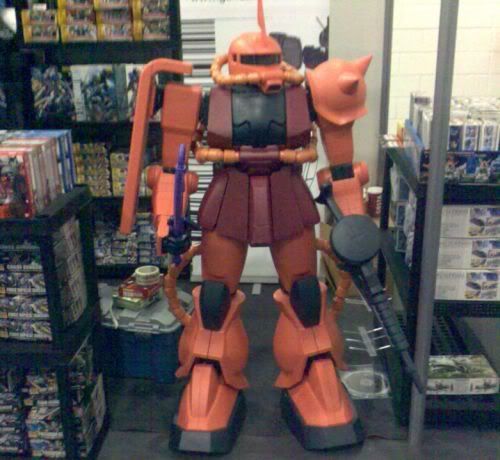 I came home with:
-a 'Samurai Champloo' bag, so now i can feel super swank wandering round Uni.
-a Blame Sanakan figurine (so hot-sorry pictures are a bit fuzzy)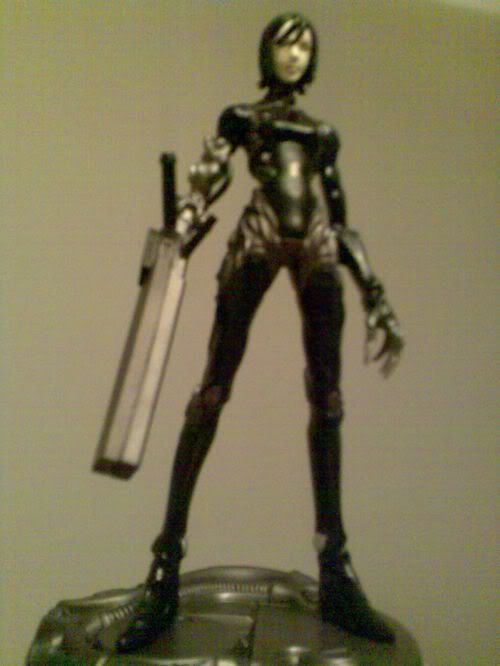 – random free posters, Noein, Gilgamesh and Yugo The Negotiator are now on my bedroom wall.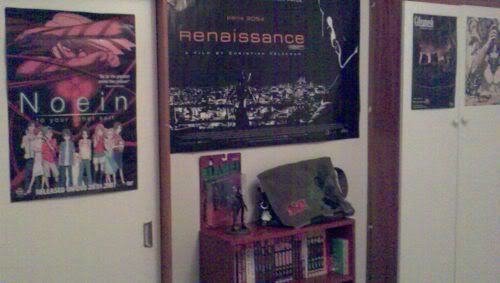 Things I almost bought:
– Paranoia Agent box set
– other 2 Blame figurines!
-Justice N Mercy artbook (by the guy who created the Priest manga soon to be a Trilogy set of live action films)
–XXXHolic plastic folder.
– Momo the squirrel soft toy.
– Random T-shirts, thought the designs were better this time.
On the down side there was such a huge queue to see Simon Pegg talking about the film Hot Fuzz that we didn't bother to try and get in, and I managed to walk past Christopher Lee without realising who it was or getting a photo! I got so dizzy because there were so many people, so many things to look at and I hadn't eaten much. I got quite stressed and faint and ended up having to sit down for a while, so if you saw me looking completely disorientated and out of it, it's because I was! Think I'll have a cooked breakfast before the next one in May!
I hope everyone had a great time this weekend, and came home with lots of new stuff! :o)