I was hoping being able to read this at a faster pace, and that a manga style would appeal to me more. I was rewarded, not only with beautiful character design, but a change in the storyline which made it much more palatable and realistic to me.
Firstly there was no hint of the Ayano character, so you don't get the pointless character intro at her shop, or Haruma choosing a present for her.
You don't get to see how much Haruma is paying out for Choko so you don't feel she is leeching off his compute/air con money, but you also don't get that cute moment where he's selfless and enjoys seeing her happy. Well not spoken: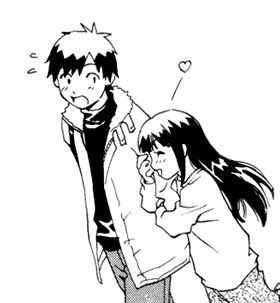 The change that made me happy was the separation plot. Instead of Choko wandering after a balloon and teddies like a ditzy little girl she wanders off with two thugs. It seemed more reasonable and forgivable that she'd get targetted by bad guys rather than wander off on her own.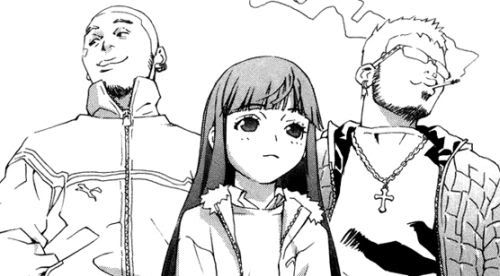 When Haruma realises what is happening and yells at her to run away, she doesn't start crying. As Haruma is getting beaten up for her (!) she pretends she is ushering over a policeman to scare away the thugs. I like the fact that she comes across as more intelligent.
Even better he doesn't give her a gift to stop her crying, so I don't feel annoyed, and the kiss is no longer for a gift – it's to make his wounds feel better, and it's much sweeter. I prefer this kiss picture.
I guess the main advantage of the anime is that you see her enjoy the snow and see a wider range of facial expressions but she is much cuter in the manga.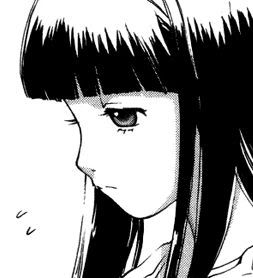 So yes, this is an enjoyable read, so I'll go and read some more. :)