When I started my computer today, Firefox had wiped all of my bookmarks/history again. I'm scouring the net again for website/review links which is mildy distressing, I've been told about exporting my bookmarks to somewhere safe in future, grr. Damn you Firefox, and a Merry Bloody Happy New Year to you too, I shall eat these Thorntons chocolates to console myself :)
So the list continues into manga which should be good or at least has the potential to be worth reading…
10. Free Collars Kingdom – Takuya Fujima, 16+ (Del Rey)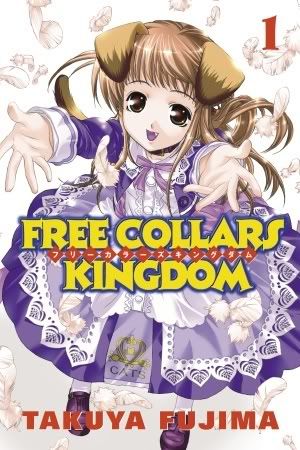 While tempting to get excited about this (it has cats, I'm a cat person, so therefore it will be wonderful)…Takuya Fujima also wrote/illustrated Deus Vitae, a manga, which felt so derivative of other manga/anime I'd seen, and so pretentious that I put it in it's rightful place… the 'out-tray'. However, Deus Vitae did have some hot women, and since this is a 16+ maybe there will be more hot women cuddling kittens? Cute neko characters? The vague plot seems to be…Shian the housecat gets thrown out in the trash, meeting the strays 'Free Collars' and becomes invovled in kitty gang war. Intriguing…I wonder if it will be better than Aristocats?
Release Day: 30th
ISBN: 9780345492807
Original Manga Year: 2003
Total Volumes: 3
9. Love Pistols (formerly Sex Pistols) – Tarako Kotobuki, Mature (BLU Manga)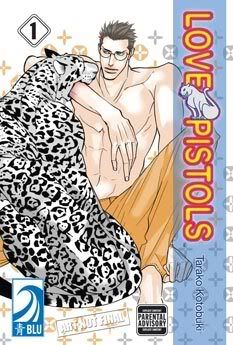 Despite the large size of the hands in relation to the face of guys on the covers of Love Pistols , it seems to have an interesting story, not just the fact that people are evolved from animals other than monkeys, but male pregnancy? This I have to see. It promises some of the "most engaging memorable love stories" (oh, really?), and the artist seems to have an extensive yaoi fanbase which makes this worth a look. Fans of the original might be put off by English translations of made up Japanese words, which have in places been replaced by made up English words, mainly Zoomanity instead of Madararui, I look forward to reading the bitchy reviews… ^_^
Release Day: 9th
ISBN: 1598167920
Total Volumes: 5
8. Pearl Pink – Meca Tanaka, 13+ (Tokyopop)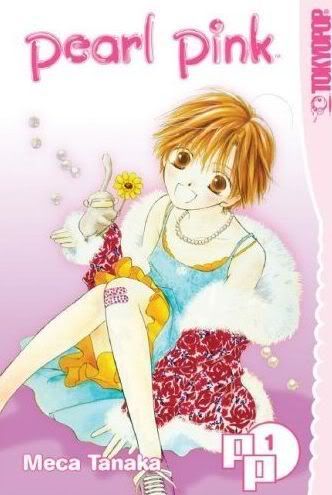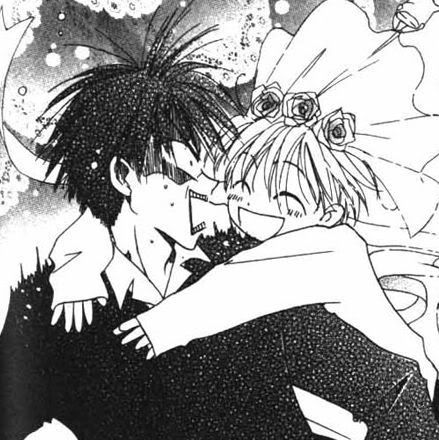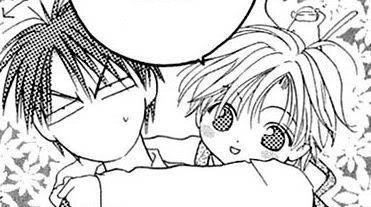 A romantic comedy about a girl who wants to get married, but the guy at the recieving end not being too receptive ….waitwaitwait…you mean Sumomomo Momomo right? This does look like a lame version of the Autumn anime which I've been finding highly amusing! However, as well as kicking butt the girl has this little cute monkey animal with her which makes her more endearing and after reading the first few chapters I quite like the artwork. Great for diehard Sumomomo fans or a quick giggle, but not top of my list for plot depth or originality. As the rating is 13+ it's certainly not going to be as raunchy as Sumomomo Momomo.
Release Day: 9th
ISBN: 159816775
Total Volumes: 4
Review: Newtype #Jan07 p141
7. Mugen Spiral – Mizuho Kusana, 13+ (Tokyopop)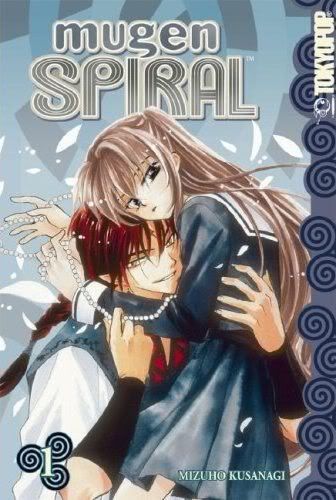 A romantic comedy about a mystic girl Yayoi. The love interest is a demon she has placed in the body of a cat who ends up protecting her. This manga seems interesting since it is supposed to be a shoujo but includes plenty of fighting as well. I'm hoping this might be an original romantic comedy, and I do love strong female characters – but I'm not keen on the character design so it's not going any higher on the list.
Release Day: 9th
ISBN: 1598168290
Total Volumes: 2 (+?)
Review: Newtype #Jan07 p141
6. Flower of Life – Fumi Yoshinaga, 16+ (Digital Manga Publishing)
The front cover may look unpromising but from the Newtype review and other manga I've read by Fumi Yoshinaga this should be funny, sexy with at least a little plot depth (well depth of silliness). Here are some pictures of sexy art in other manga by Fumi Yoshinaga (Tsuki To Sandaru, I'm Aware Of The Love At Night):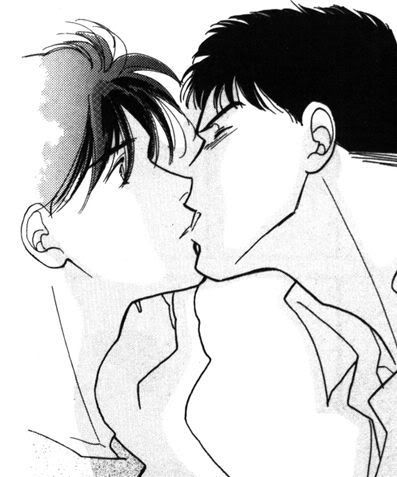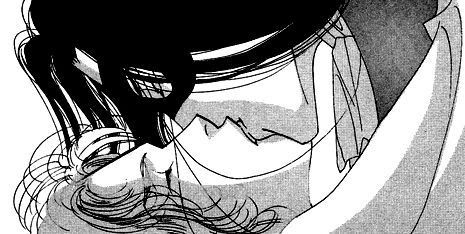 Harutaro has transferred to a new school, with teachers of questionable sex, makes a guy friend, embarrasses him and an almost boy-boy love develops? This seems the most promising read of the boy-boy manga out this month…still, I'd rather see more girl-girl love available. Oh well.
Release Day: 17th
ISBN: 1569708746
Review: Newtype #Jan07 p145
5. Phantom – Ki-Hoon Lee (Author) Seung-Yup Cho (Art), 13+ (Tokyopop)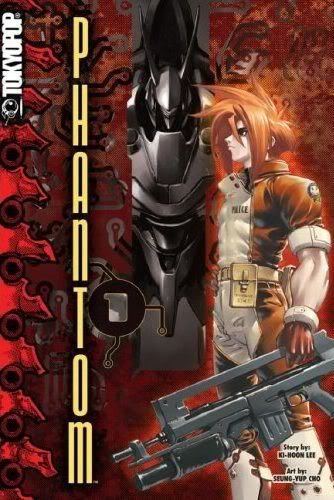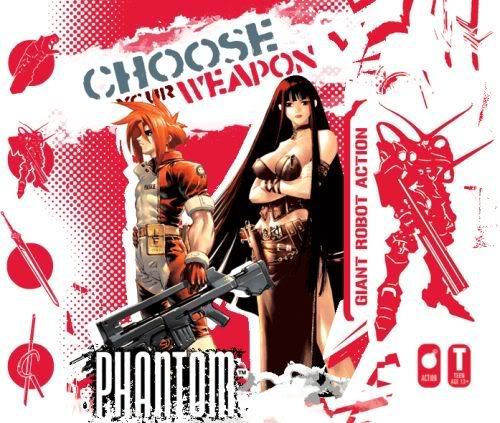 I'm rather sold by the pretty website on this one, while I expect the usual boy-must develop-his-character-by-violence I hope for stylish mecha, quality art and hot women? A conspiracy between terrorists and freedom fighters has the potential to be really interesting…did I mention the hot girl?!
Right that's it for now…more after I cook/set fire to kitchen/burn down house…