Himawari is being spied on, and totally unaware of the serious nature of this, Yusura thinks it's romantic, silly thing! Cute though :)
The girls are worried, they want to catch the stalker. He seems relatively harmless though, and Himawari meets with him alone.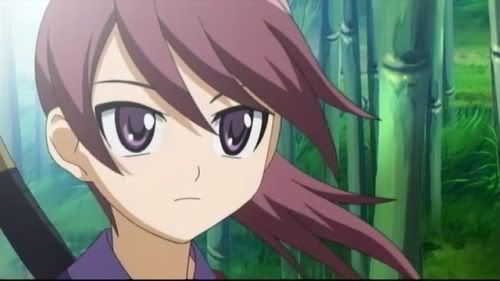 I didn't feel particularly interested in this episode, I'm not sure exactly why he was following her, because he fancied her? Anyway, Hayato finds out she has a stalker and is out alone and panics, and when he sees Komurasaki (stalker boy) leaning over to talk to her, he thinks they are kissing, he's not too happy!! Basically the young boy just seems to be a plot device to bring Himawari and Hayato closer together, but I wonder if he will be back in series 2, or if the new series will bring more male attention for Himawari?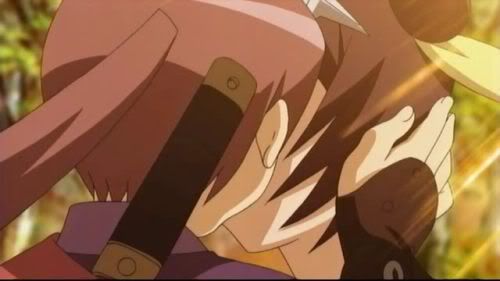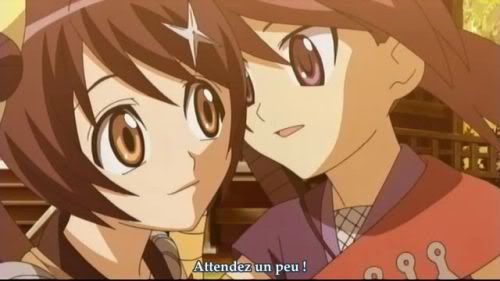 Komurasaki attacks Hayato, and Himawari gets injured, which makes Komurasaki think twice about his worthiness and leave? I love how jealous Hayato is, when he thinks of Komurasaki in 5 years time with Himawari…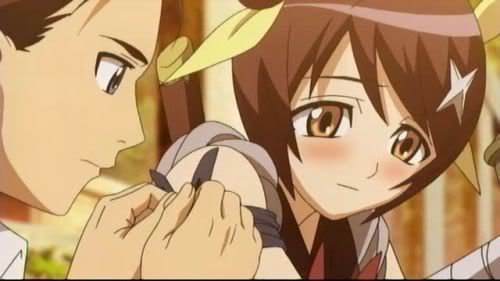 I really like the relationship between Himawari and Hayato, it's not too soppy, and it's not the focus all the time, but will we ever see Himawari and Hayato kiss?!