Hayato is sneaking into Himawari's room at night in a dressing gown, it's very suspicious, actually, he's just going for a bath! His wages are so low he's had his water cut off. However, Himawari's bath is too cold for hot for him, and after arguing about it for a while he goes out in search of a public bath. It is very funny to see Hayato almost naked in Himawari's room, her facial expression made me giggle. Fan service for girls and guys, yay!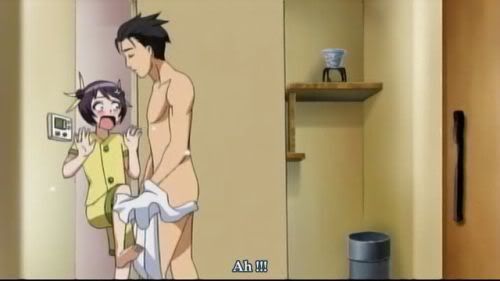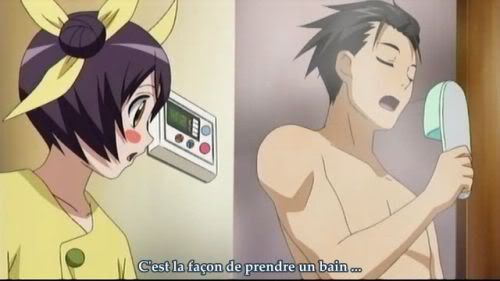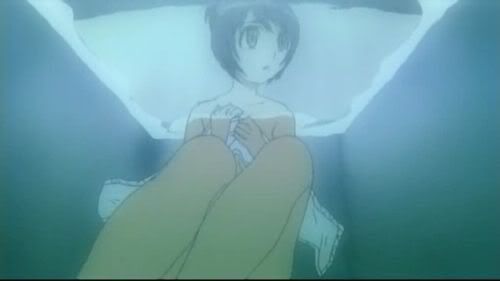 Surprisingly, Hayato finds a public bath in the middle of the night, but he clumsily knocks some of the buildings over. The next morning, a great landslide has slid the Otomezakura tree, the ever flowering cherry blossom which protects the villagers, next to the school.
That day a new girl with pink hair joins the class, you'd have to be really dim not to make the connection…the girls don't seem to make it straight away O.o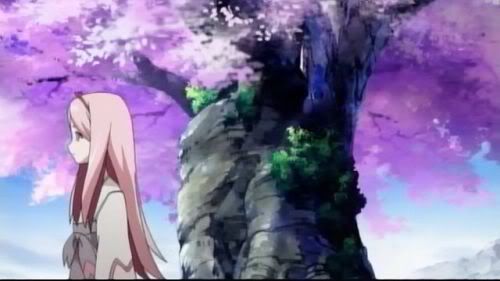 While the girls do underwater practice, Sakura plays, it's so cute!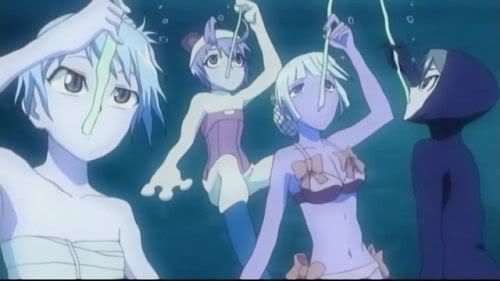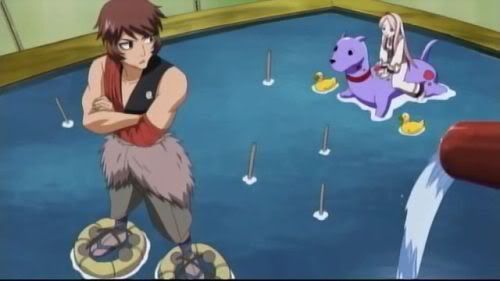 While the girls practice calligraphy, Sakura draws a chimney on the wall.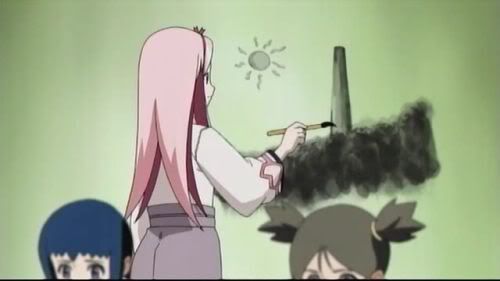 Hayato gets angry because Yonesawa is in 'his' thermal heated bath…but he realizes thermal means he can make his own bath and gets the pickaxe out!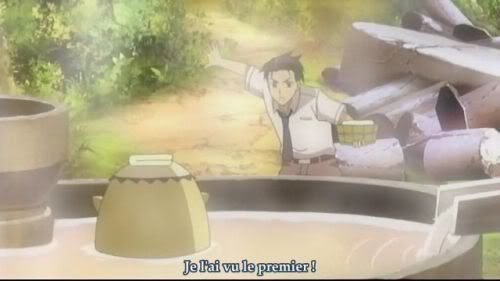 He has delusions of grandeur, running a water park!
Poor Hayato doesn't know what's going to hit him. He is disturbing the chimney which Sakura loves, and when she's angry, she's violent and scary!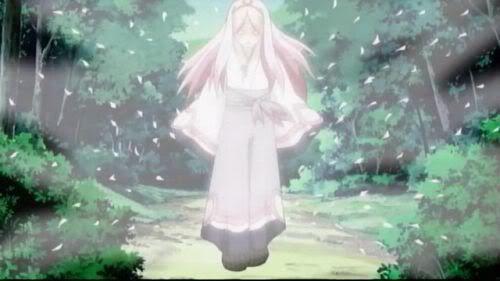 Yusura and Yonesawa are sharing an intimate…cucumber, when Hayato is dragged past them in a flurry of sakura petals into the path of an oncoming tractor, Momota saves him by waking up the tractor driver. He swerves and all his cucumbers fly through the air…into Yonesawa's open mouth *_*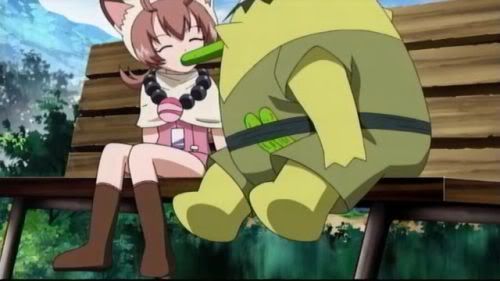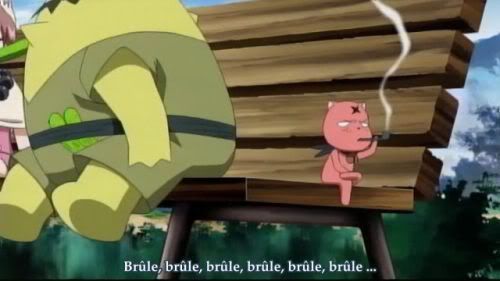 This has got to be one of my favourite images, so many teeth haha!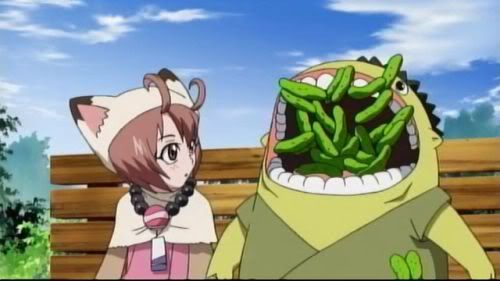 Himawari has to save Hayato from being thrown off the cliff, and as Sakura sees Himawari is a protector she stops, and the Otomezakura moves to support the chimney.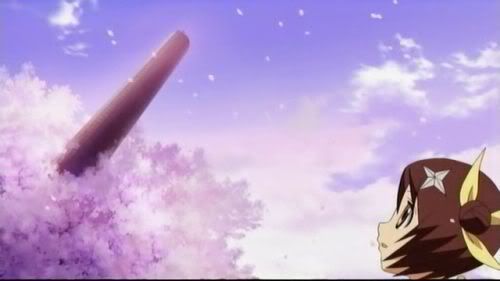 I loved this because Sakura was unexpectedly violent and who knew a Kappa had such a big mouth!