1. Yoshimune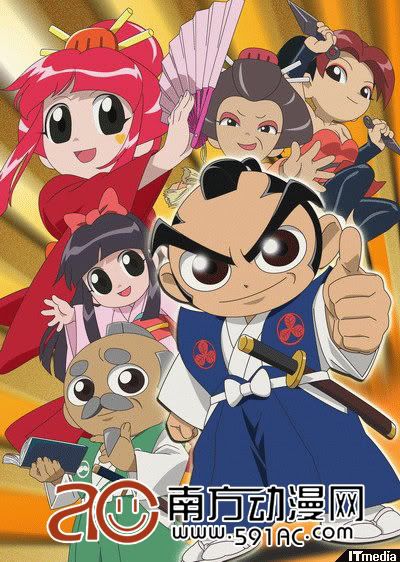 Even though this is a game to anime product, I am so taken with the screenshots of each episode from the website (the delightful character design, the humour and the historical/futuristic elements setting); that I would be willing to buy this unsubbed just because it looks *SO AWESOME*. Even the game looks fun – seen here on youtube.
I was particularly impressed by the comic elderly characters, and that mixture of past and present which seems to have hit that balance which satisfies all the nostalgia for the past and the desire for 'cool' futuristic elements…and the art style variations and composition make this a hidden gem.
I cannot read Japanese well – so the website is mostly gobbledygook to me, but AnimeNfo has a lovely summary:
"It is the end of the Edo Era, a flourishing period when stylish civilians, samurai and old-fashioned farmers live peacefully together.
However, if you take a closer look at their lives, you'll notice that it is actually a parallel world in which modern conveniences, such as cellular phones, personal computers, microwave ovens, motorcycles, subways, and so on, exist. If you enter a night club, you'll find young people dancing to blaring trance music. However, you will also find that they wear kimonos, that the darkness is illuminated by candles, and that the stage is covered by tatami mats! While the people reflect the fashions and manners of the Edo Era, they reside within a strange world where the "present" and the "past" coexist."
So, all that's left is to show you some screenshots, and ask:
1. Do you know anything else about this anime?! and
2. Which un-english-subbed anime of 2006 looks most appealing to you?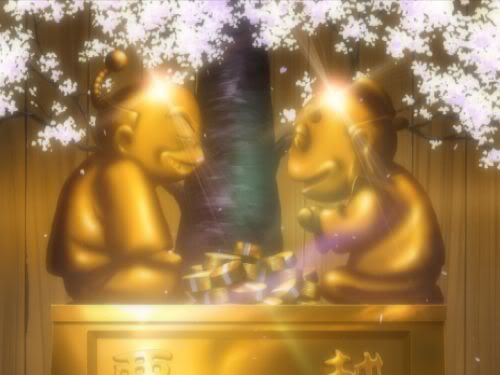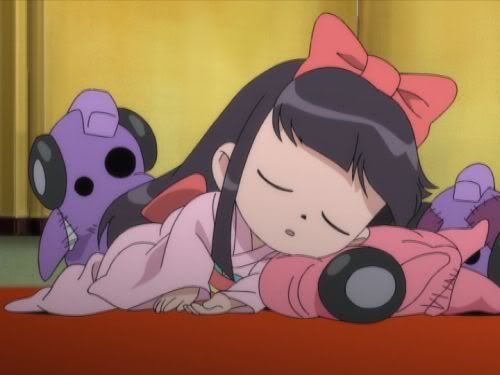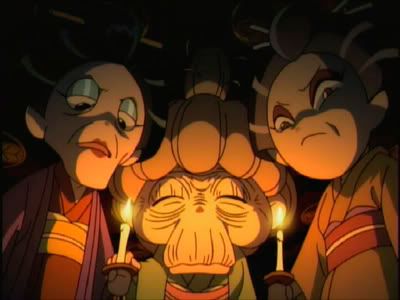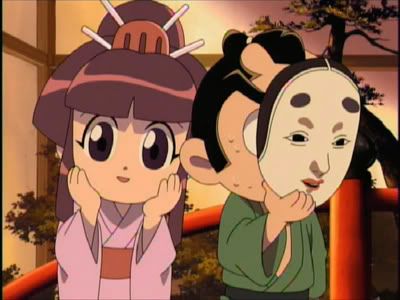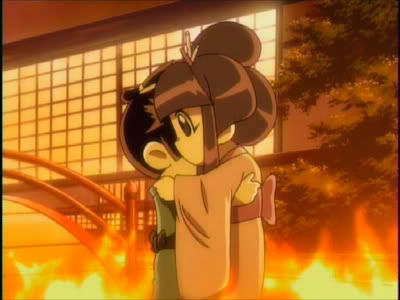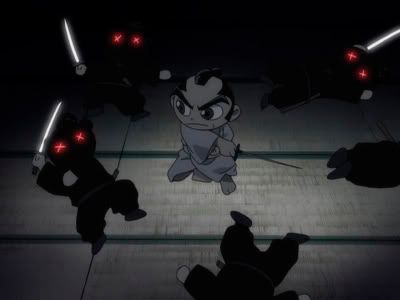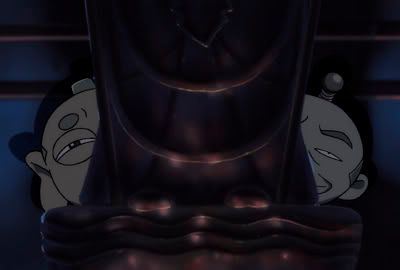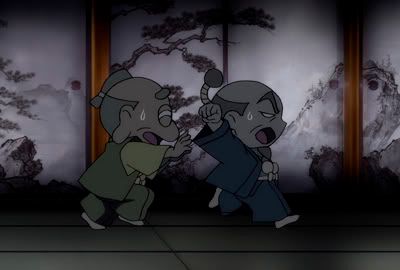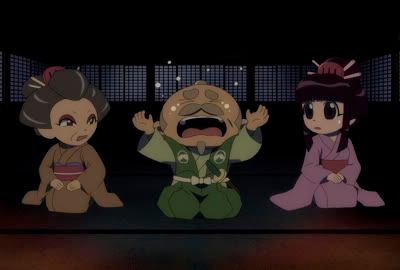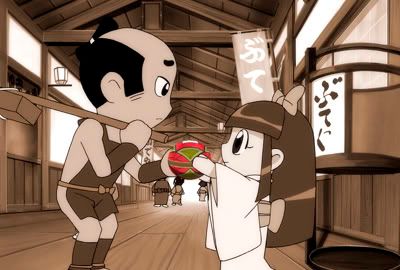 It can't be good seeing your body from the outside!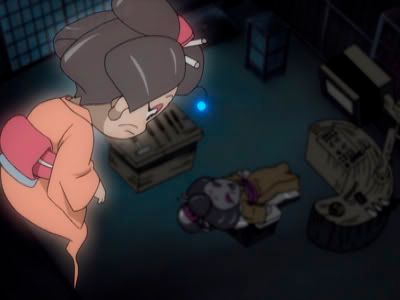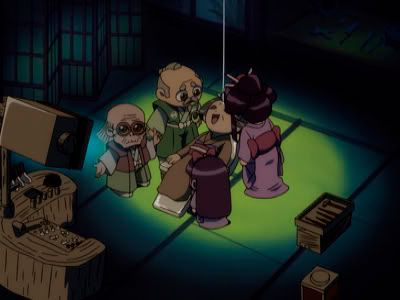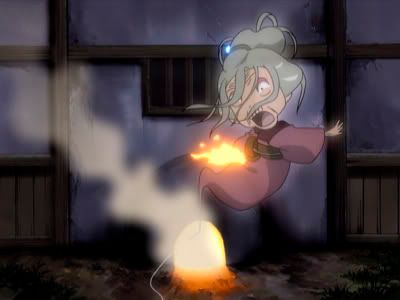 I like the balance of heartwarming and lighthearted images.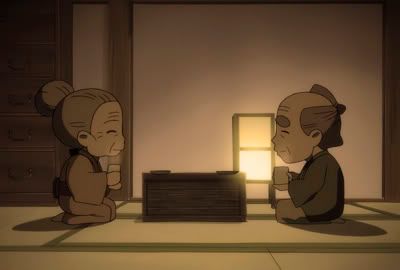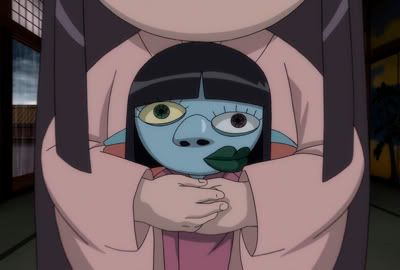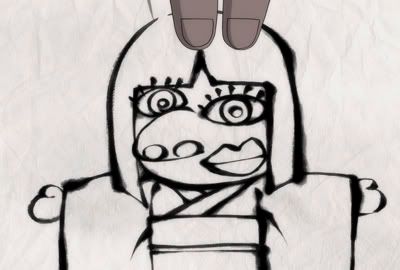 Bizarre.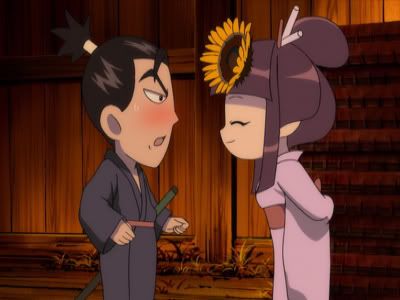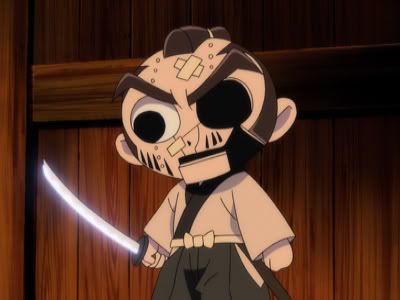 Cute!
What are they talking to?!