Guide to being a slave:
1. Don't perve in the classroom
2. Don't ridicule your Master.
3. Never EVER insult a girl's breasts – even if they are non-existent tiny.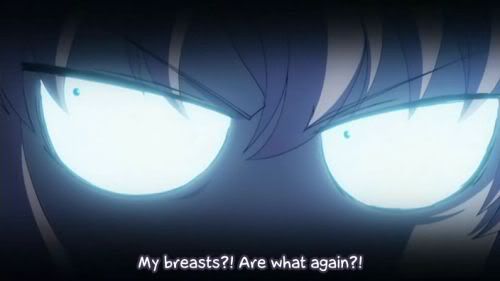 4. Make friends with the staff…but don't kiss them.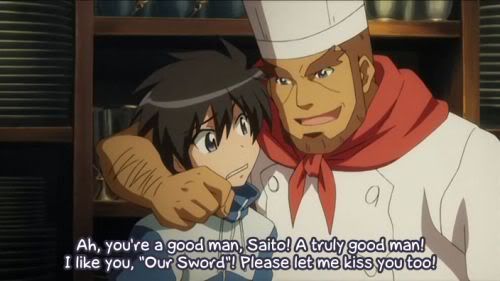 5. Find hot maid who fancies you.
6. Beware of predators…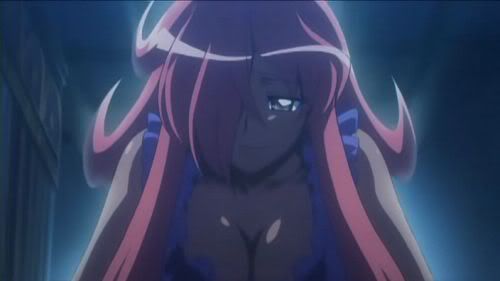 …and suggestive saxophone music.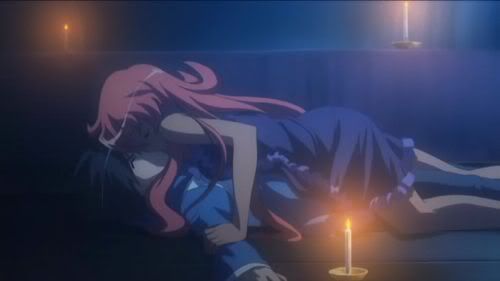 7. Beware the jealous girl with a whip.
8. Beware of women who bare their flesh to buy you gifts.
This was a highly enjoyable episode, Saito doesn't seem to do anything right which is the source of many giggles. Nothing like a cute girl chasing after a guy with a whip! I love the talking sword too, I was expecting him to choose that one but Derflinger was an added bonus! although Kirche and Louise should really have a fight involving much ripping off clothes and whips.