The intro images were fun, interesting shots of women in bikinis…nice!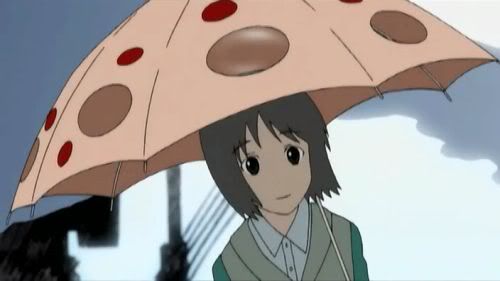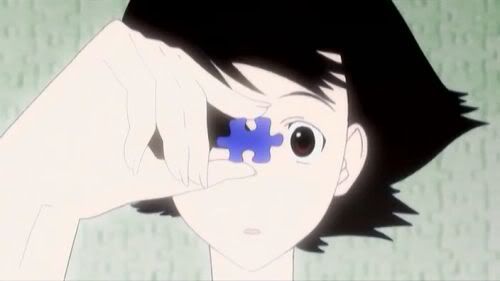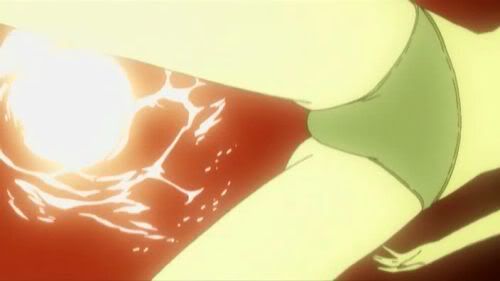 Well at least I know the Japanese word for conspiracy now! I liked seeing Satou's messed up dream trying to defeat the invisible monster with a grenade. I like the way he's really blowing up himself since he's the route of his problems.
I love arty shots like this:
Most people can empathize with the annoying song on repeat, especially if they've ever lived in halls or those terrace houses with really thin walls! However, I liked Purupurupurin…it's cute! It made me giggle when he kept beating his fist on the table and the pudding hallucinations kept multiplying! I've read that the manga contains more drug referrences which explain things better, but I guess for an anime they don't exactly want to promote coke sniffing/kiddy porn etc!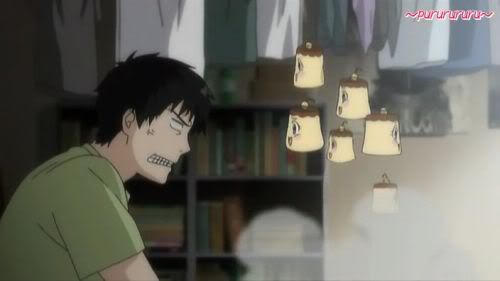 The talking electric utensils were weird, across between Disney's 'Beauty and the Beast' and that jumping fridge in 'Requiem for a Dream'! I wish the blue monkey thing was a cool creature though, maybe a zombie hamster on drugs or something, because it really is very ugly and seemingly pointless.
I don't see his problem with being a hikikomori and NEET. If he can afford to live like that and is relatively happy – the annoying thing is his guilty feelings about his existence. How can he have lived like that for 3+ years without getting a job? If he doesn't want to go out and socialise, there's no law saying he must! Blaming everything on the 'TV conspiracy' and not himself is just a paranoid, pathetic superiority complex.

I love Misaki's character design! She's so cute!
Her figurine is also pretty cute!
I love the music so much, especially when it's over the top of the voices and seems the main focus. The music at the moment when Satou reopens the door to look at Misaki onwards as he goes to try and get a job was my favourite.
To be honest I think Satou's quite hot for a male anime character, which makes a change!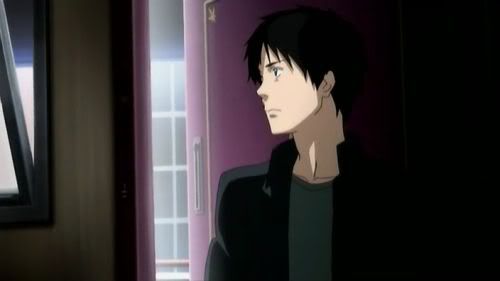 I love the awkwardness he feels after making a prat of himself in front of Misaki, it's so funny when he tries to strangle himself, you can feel the way he's cringing inside.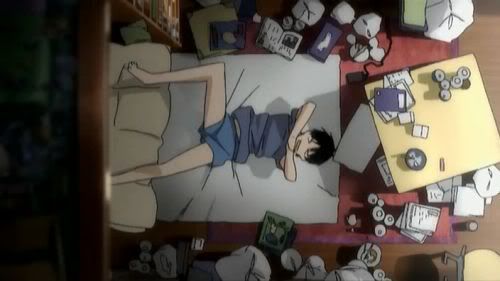 I'm sure God doesn't mind if Nun's masturbate, I mean, religion is all about all encompassing love right? :)
I love the mental process Satou goes through to try and make the seemingly unobtainable girl into some loose religious cult enemy he's not interested in anyway. It's amazing the lengths people go through to comfort themselves…
…but that blue thing, they have to make a cheap plushie version (marketability 0%) so that I can rip it up to express how I feel about the ugliness, I mean EUUUUGH. Some of the pictures in the end credits were gorgeous though!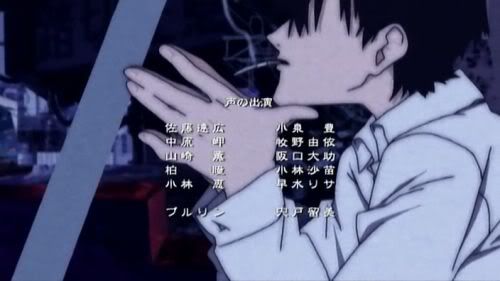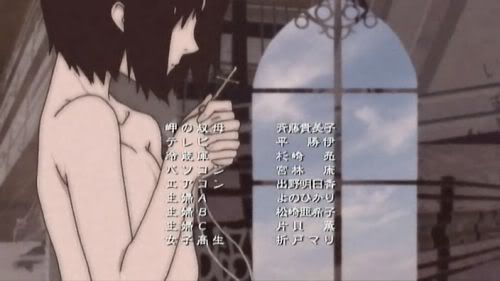 NHK ni Youkoso website.
Initial rating: A+ (despite the annoying blue creature, and Satou's blatant need to 'get a life' I loved the experience of watching this, and that's all that matters to me.)
I'll go and read the manga now which I'll probably enjoy better if they leave in more explicit references which help explain things.