I didn't realise the eggplant (nasu) is another name for the aubergine!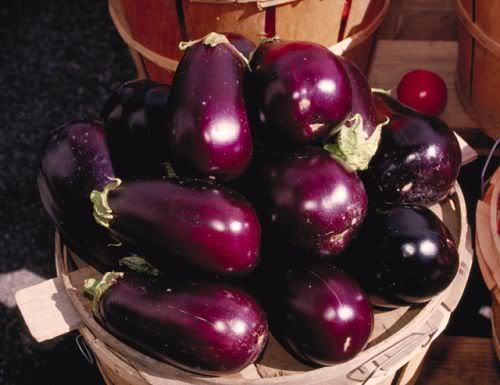 Nasu features in this film at various points, in pickled form! You have to eat it in a certain way, kind of holding it above your head!
This is a film adaption faithful to the manga of the same name. The first Japanese animation to be shown at Cannes directed by Kitaro Kosaka.
It was a bit of a disappointment to be honest. A cycle race, a bit of family dispute, and a few redeeming characters. I disliked the main character Pepe (see picture below) because he retains his selfish attitude throughout, I really wished he'd lost the race and made a few realizations about his life, i wanted him to interact with his family just a little more, even if it was just to yell at them more! I mean, his family wish him well and he's so rude!
The bike race is ok, and the music draws you in as do the sound effects – but nothing exciting happens other than one guy falling off the road and *spoiler* the cat running in front of a bike which was all too predictable.
The saving characters for me were the bar owner Hernandez and Negro the cat! They both made me laugh, and it was the humour that ultimately made this watchable. I laughed out a loud a few times! So it's a good film to lift your spirits in the middle – but I was left feeling completely flat with an 'oh, is that all' feeling at the end. :S
Hernandez the bar owner: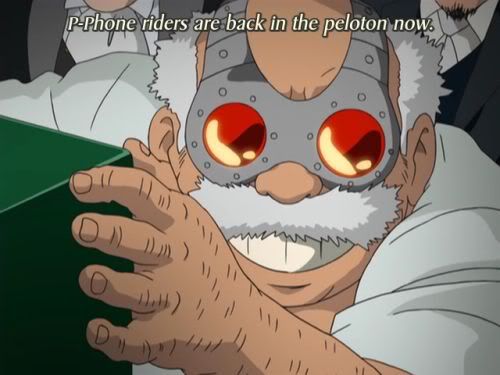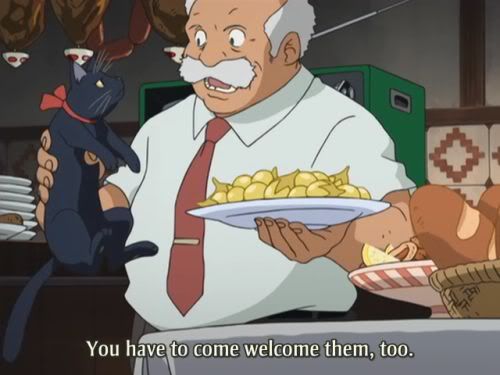 Negro the cute cat: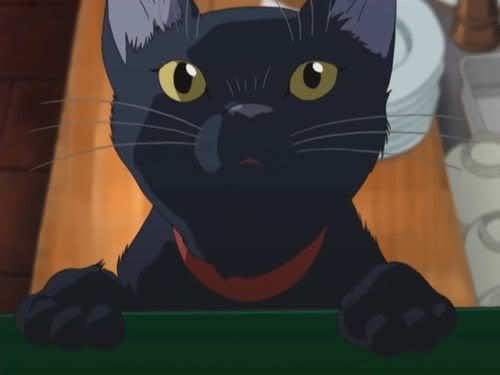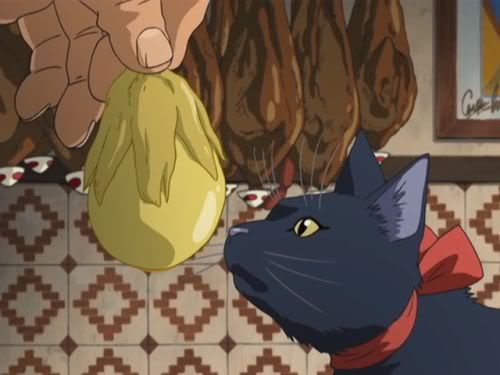 The scenery of Andalusia is not exactly exciting!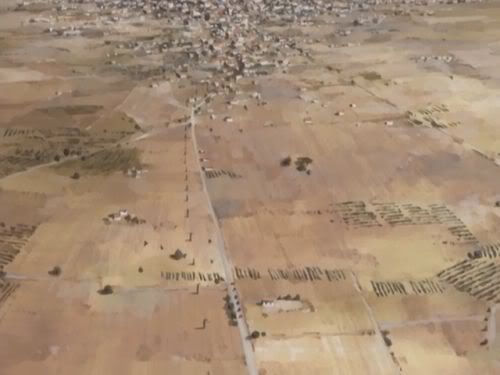 The wedding food made me hungry though! Yum :)

This bit made me laugh soooo much, I think the pink helmets helped the humour!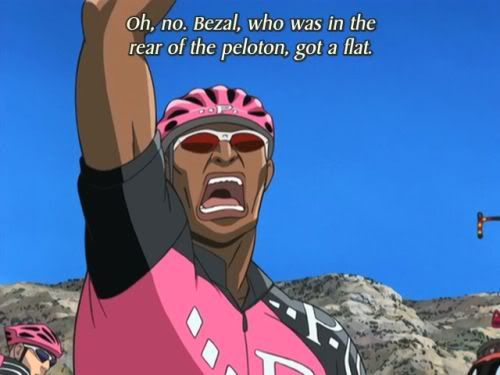 The change in animation style at the end of the race seemed novel, but it didn't really serve any purpose other than to show the rider's fatigue, it even became a little annoying.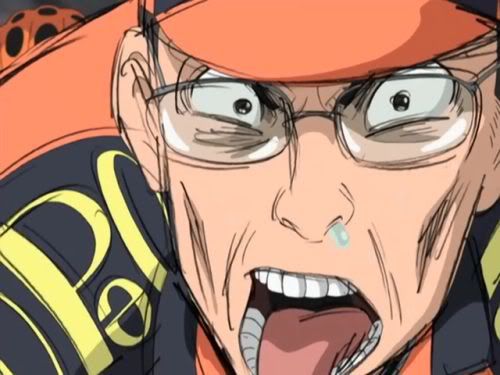 I wouldn't bother to watch this again, but I might try sketching the cat, and the soundtrack would be worth a listen becuase the guitar music composed by Toshiyuki Honda is enjoyable throughout.
You'd love this if: you're a total bike fanatic, and don't mind cold characters who shun their family!
Film Website.
Rating: C-