Loved this episode, best so far! We finally meet the doggy character and see Akihiko's hilarious delusions about being a Star Ranger.
Miki is given instructions to take her delivery outside the gate and shout towards the house. However, she sees a doorbell and walks through the front garden and encounters…a great monster!
The ramen is ruined, and Megumi overhears Miki explaining what happened to her mother. Megumi forms a plan, she must befriend this person!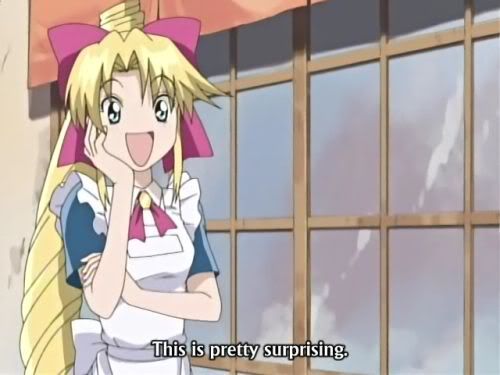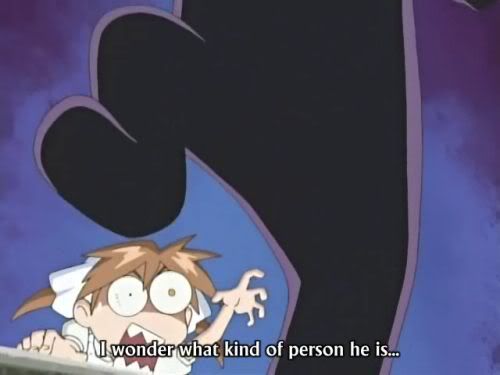 She follows Miki to the house and discovers it is not a man but a dog that makes Miki fight so seriously!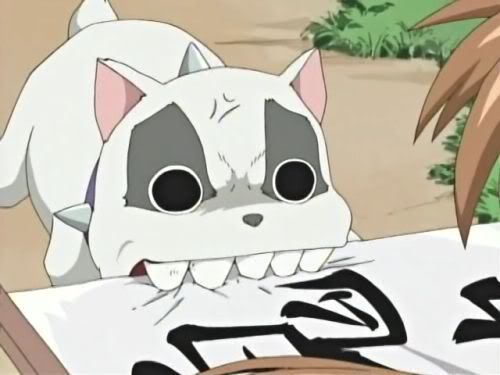 Every time Miki tries to defeat him the ramen gets ruined, the more the ramen gets ruined, the angrier her mother becomes!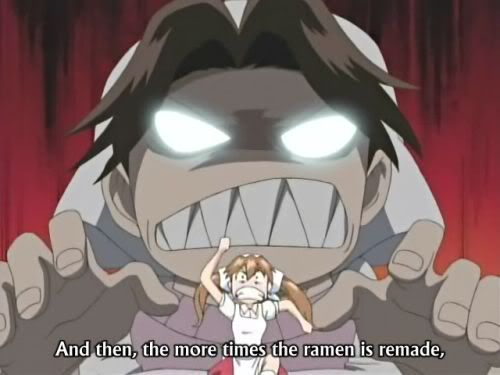 Can Miki ever defeat him?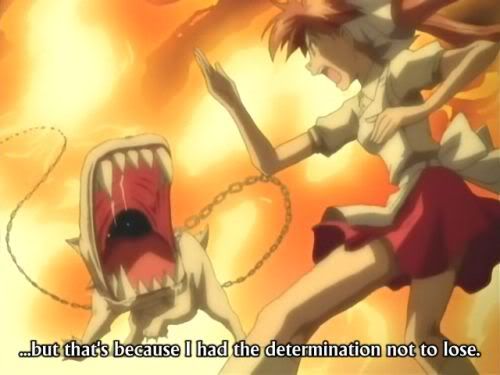 Meanwhile Akihiko is watching Star Rangers; it's pretty funny seeing him 30cm away from the TV, he's clearly obsessed! He really wants to be a Power Ranger Star Ranger! His opportunity arises the next day when a distressed little girl says she has lost Toshiyuki, it reminds him of a scene in Star Rangers and he cannot resist!
All the characters get labeled as a Star Ranger colour…whether they like it or not!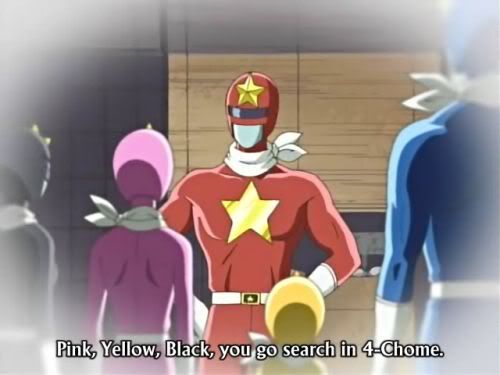 Poor Akihiko (Red!) doesn't realize Toshiyuki is none other than the fearsome dog!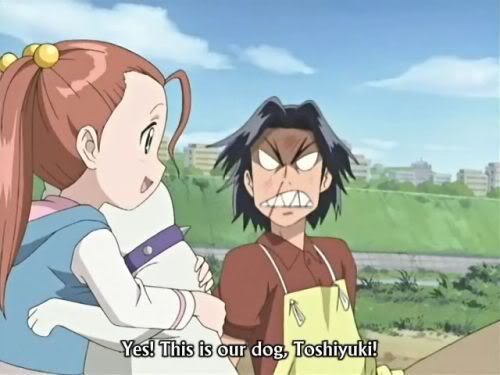 Yes Muteki Kanban Musume is pretty silly, but I loved the Star Ranger obsession, it made me giggle, and the little dig at Kankuro for not remembering his name was a good continuation of the joke! The music at the start of the episode introducing the purple cloud of the 'evil thing' was great too. I'm still enjoying the manic toothy faces of Megumi and Miki as well, even her mother seems funnier now.