Manga in order of excitability: it's more difficult when there are no previews, but there's always some girl raving about the yaoi in a distant corner of the web, European language previews, and of course…the joy of bittorrent.
This month's winner…
1. Otogi Zoshi – Narumi Seto (13+)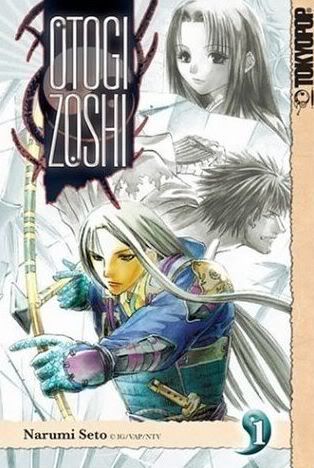 This was going to be my favourite regardless of seeing the artwork, a young girl in the tenth century wanting to break away from the docile steriotypical female role and fight like her brother. How could I resist?! Now, after reading the first volume I was blown away, I loved this in the same way I loved 'Blade Of The Immortal', fantastic character design, fast paced fighting action and a lingering love interest you're dying to see develop…go buy this now!
Some pictures of my favourite characters: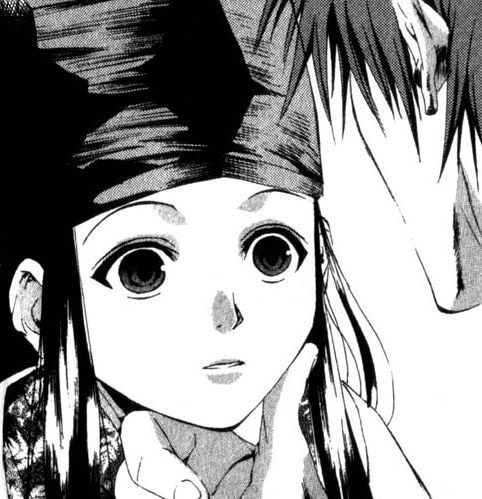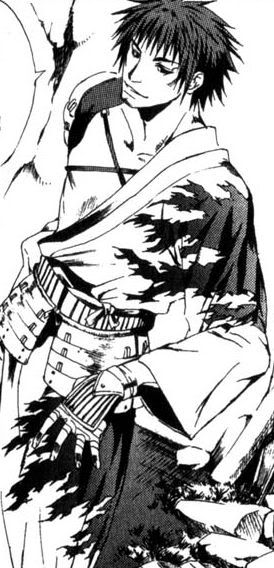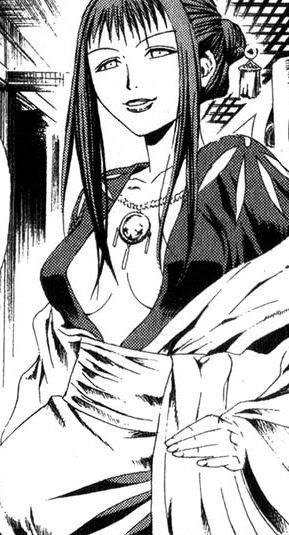 I want to watch the anime (trailer here) which also has great reviews!
Otogi Zoshi website.
2. Yoki Koto Kiku – Koge Donbo (13+)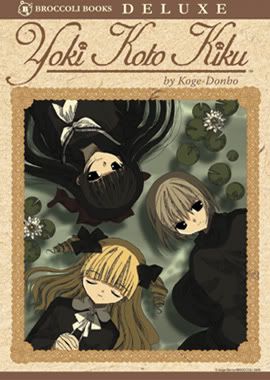 This is here because I love the look of the cute artwork, combined with a slightly dark look and a comedic storyline. It grabs my interest more than the cuteness of Strawberry Marshmallow (see below). It's a comedy about fighting over the family fortune, cute characters fighting will be amusing hopefully!
Koge Donbo homepage.
Yoki Koto Kiku website.
3. Strawberry Mashmallow – Norie Yamada and Kumichi Yoshizuki (art) (13+)
I've only seen one episode of the anime, but I know lots of people who love this because it is soooo kawaiiiiiiii <3. It's a slice of life manga about girls and the cute things girls do!
Kawaiiiiiiiiiiii!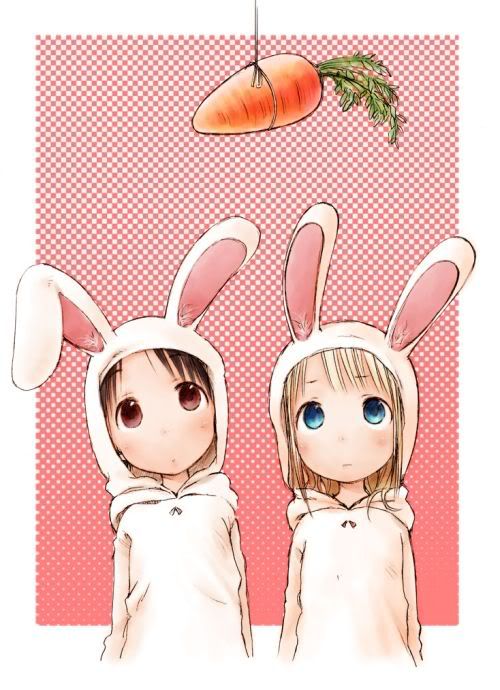 If you desperately want a preview there are 8 pages in German here (why Tokyopop have a preview on their German website and not their American one I have no idea)!
Strawberry Marshmallow website.
4. Le Portrait de Petite Cossette – Asuka Katsura (16+)
Again I haven't seen the anime, but I've read excellent reviews. I've read the first few chapters and the artwork was consistently beautiful and frilly! I love the image of the bleeding apple – so bizarre! This is a horror/mystery manga for fans of gothic girls in frilly dresses. All the previous owners of the painting of the little girl have died …will Eiri share their fate?

Trailer (English) for Le Portrait de Petite Cossette anime.
Le Portrait de Petite Cossette website.
5. Q- Ko-Chan – Ueda Hajime (13+)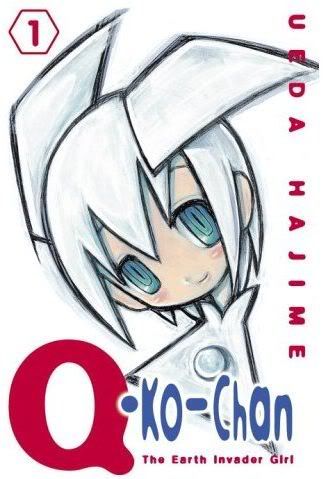 Well this certainly wins for most fun cover. Ueda Hajime is well known for her FLCL manga so I'm expecting more of the same quality here. Earth is constantly at war, but that doesn't bother Kirio…until a robot appears outside his door! Sounds fun!
Q-Ko Chan website.
6. Project X Cup Noodle – Tadashi Katoh (All)
This is about…exactly what it sounds like, I can taste the M.S.G. already! I imagine this manga arriving with one of those little sachets we know so well…curry preferably! Well this wins my interest for novelty value, plus I read a fantastic review which said one of the guys that invented it had nightmares about being squashed by a giant ramen cup! Haha awesome!
Project X Cup Noodle website.
7. DVD – Kye Young Chon (13+)
Well that guy looks angsty! This is about a girl who's feeling really suicidal, she's failed to get into university, living in a tiny room and to top it all off she'd just been dumped! On the last day she desires to spend a alive she calls a number on a bra she bought (bizarre!) which leads her to a nightclub where she makes new friends…
DVD publisher (the page is a pop-up).
8. Omukae Desu – Meca Tanaka (13+)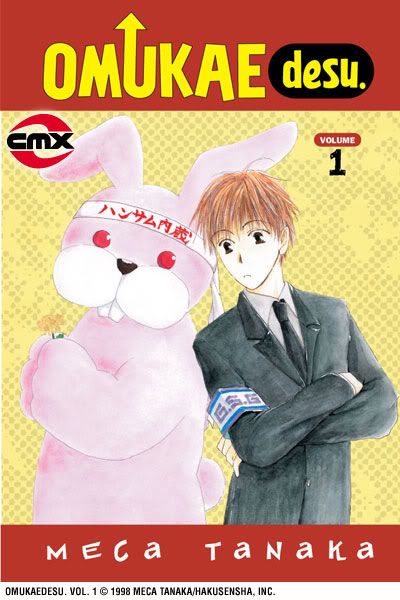 About a boy who sees a giant bunny ('Donnie Darko' anyone?!). Nabeshima (the guy in the bunny suit) transports the souls of dead people to heaven, but he's really busy and needs Madoka's help! Some of the souls aren't ready to leave just yet, they need Madoka's help as well! That bunny makes me laugh, I think it's the fact that a bunny involved with death is pink, haha.

Meca Tanaka homepage.
Omukae Desu website.
9. Audition – Kye young Chon (PG)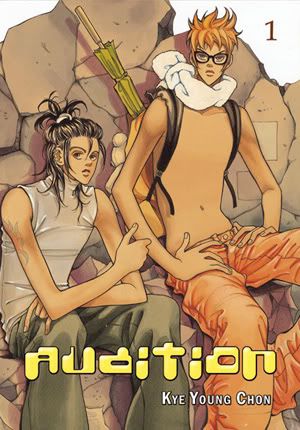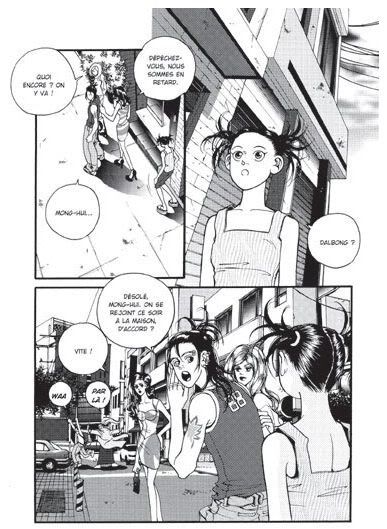 By the same author/artist as DVD this is a story about a female detective who has to bring together a genius boy rockband as her first case. This is supposed to have a romantic element to it. I'm not overly keen on the character's faces.
Audition publisher.
10. Skip Beat – Yoshiki nakamura (Teen)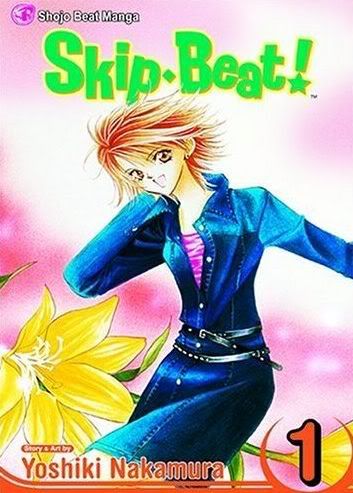 A girl who dotes on her boyfriend is dumped as soon as he becomes famous! She vows to get revenge by becoming famous herself! This is supposed to be quite funny…well, the preview on the Japanese website looks funny, shame about the character design.
Skip Beat publishers website. Skip Beat Japanese website.
11. TRASH – Sanami Matoh (16+)
A comedy drama about a guy who meets a man and his pet penguin then gets involved in the trash business! From the creator of FAKE. Well the pet penguin made me giggle, if this is a really whacky comedy I'd probably like it, but a drama about trash collecting?!
Sanami Matoh homepage.
TRASH website.
12. Air Gear – Oh! Great (16+)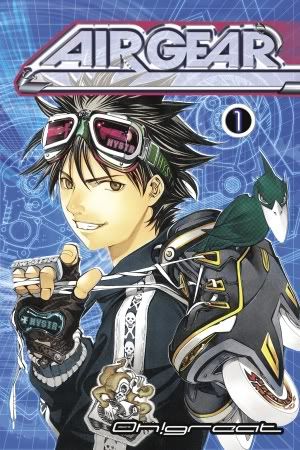 I've never seen the anime, so I can't decide if I'll enjoy this. I get the impression it's an average school sport anime, but it's really popular?! Maybe it's because of the babes?
Air Gear website.
13. Elemental Gelade – Mayumi Azuma (13+)
A sky-pirate discovers a girl who is a living weapon, and when she gets stolen he tries to rescue her. I like Ren's pretty character design, but I've read the anime is fairly average.
Elemental Gelade website.
14. The Judged – Akira Honma (18+)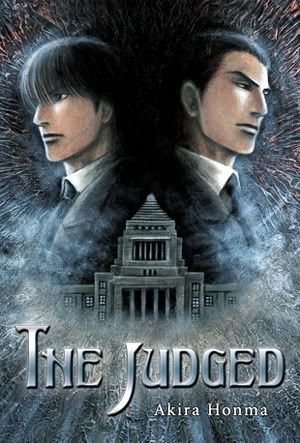 Yaoi alert. This is a yaoi between enforcer and law maker. Here is a raving review.
The Judged publisher.
15. Virtuoso di Amore – Ogasawara Uki (18+)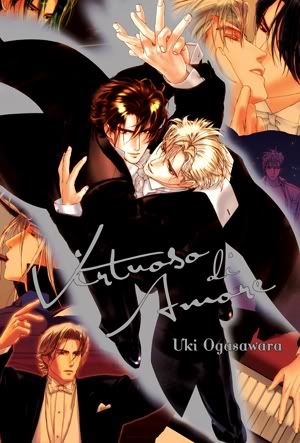 Yaoi alert. A yaoi between musicians. Here is a raving review with links (nsfw!) to pictures.
16. Time Lag – Shinobu Gotoh and Hotaru Odagiri (art) (16+)
Yaio alert. A Yaoi about school and rejection.
Time Lag website.
17. Peppermint – Eun-Jin Seo (13+)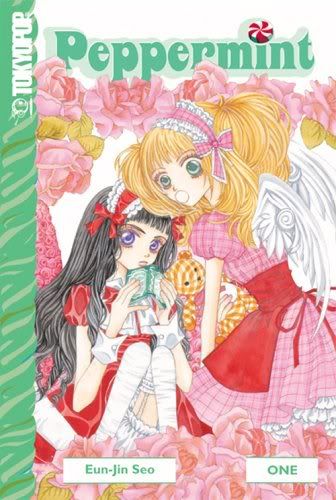 Artist picture:
This is supposed to be a sweet fantasy romance, I know this artwork is very pretty, but it's just not the kind that appeals to me.
Peppermint website.
18. Lovely Sick – Shoko Ohmine (18+)
Yaoi alert. A yaoi about a doctor and his patient? Oh dear God this looks terrible.
Lovely Sick publisher.
19. Satisfaction Guaranteed – Ryo Saenagi (13+)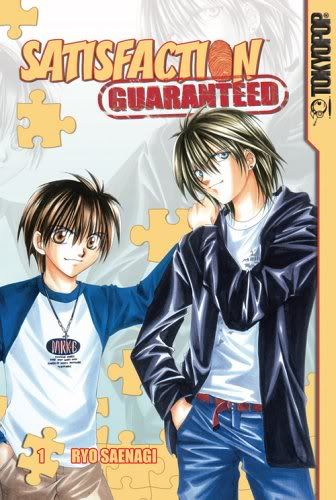 Oh really? More like disappointment guaranteed, I can't stand the boyish character designs. Yeuk. This is supposed to be a comedy drama, maybe the storyline will be phenomenal and I'll be made to swallow my words…
Satisfaction Guaranteed website.
Well that's your lot! Previews for August later this month. *^_^*