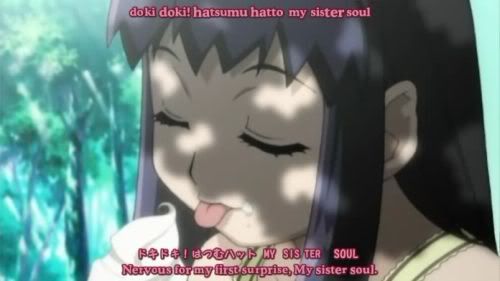 Haruma gets a present from the most unusual Santa Claus I have ever seen…on a Motorbike!
When he was a little boy he had wished for a little sister and now his wish has come true!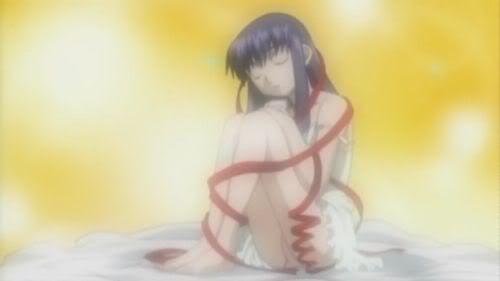 She doesn't come wearing many clothes though!
Haruma is embarrassed and asks her to put on some of his clothes. She is very cute, and tries to set fire to his kitchen make him breakfast, then he realizes, she doesn't have a name! He names her Choko because she is always looking in her notebook for guidance.
She is very pleased with her cute name!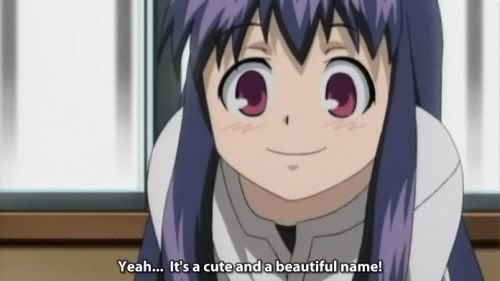 They set out to buy her some clothes and meet Ayano in her shop. Then they go to the shopping centre and buy Choko some clothes, they are so expensive! It's so sweet how Haruma is willing to give up his money he was saving for a computer and spend it happily on her. When he starts fantasizing about Ayuna and buys her a present, Choko gets distracted by a balloon and they get separated!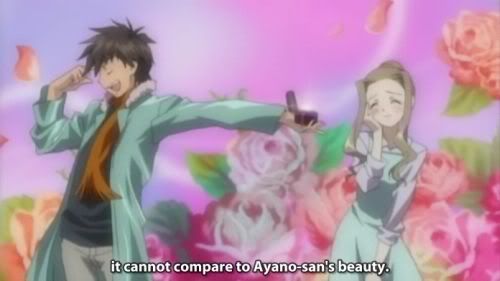 After he finds her in the information area she cries all the way home saying he was the one who left…instead of pointing out it was her who ran off when she shouldn't, he gives her the present that was meant for Ayuna to cheer her up. This bothered me – I mean she'll just walk all over him and want to get her way all the time if he always gives in.
That is not the kind of kiss a girl gives his brother…she's ever so grateful.
The ending was a little dodgy too.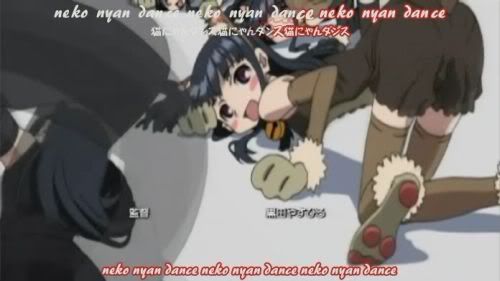 I wasn't amazed by the artwork and none of the characters really appealed to me. The scenes involving the miscarriage issue were well done though and it was sooo cute when Choko became excited by the snow. I just find her slightly annoying because she cried so much. The design of Ashirai Makoto, the girl with the orange hair looks cute though, so I'll watch more to see if it gets better. I'll try reading the manga too, I'll probably prefer this in manga form.
Chokotto Sister website.
Initial Rating: C