Kyo (15) and Asu (9) live together in a small room. Their mother died just after Asu was born and their father disappeared leaving his gambling debts behind. This episode revolves around a misunderstand between the two sisters over the piggy bank money and the firework festival.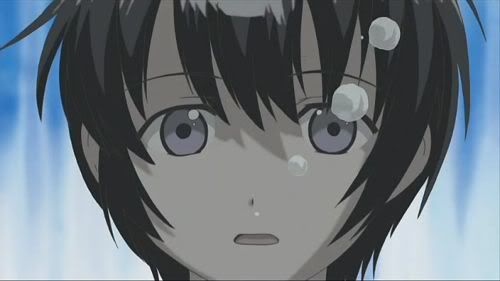 Poor Asu!!
I found the two main characters to be really cute, especially Asu with her kawai voice. However, I found the keyboard type background music really dull and the girls' personalities nothing special – especially since they're acting really stupidly and seemingly don't communicate properly. It took to long for Kyo (I mean she's 15) to figure out what her younger sister was saving up for, and she should have looked a hell of a lot more guilty for spending her sister's savings! There are lots and lots of teary eyes, thinking back to the past and running through the rain…but it all works out ok as their mother watches over them.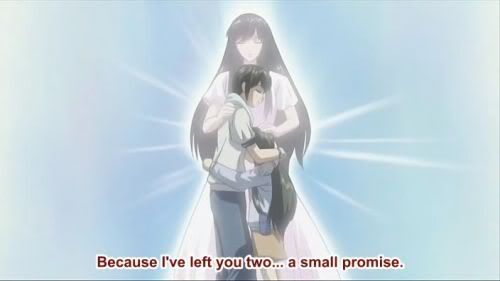 I hope new characters appear and this doesn't just rely on cuteness in the next few episodes.
Initial rating: C