…and the tile is…a 2 pin!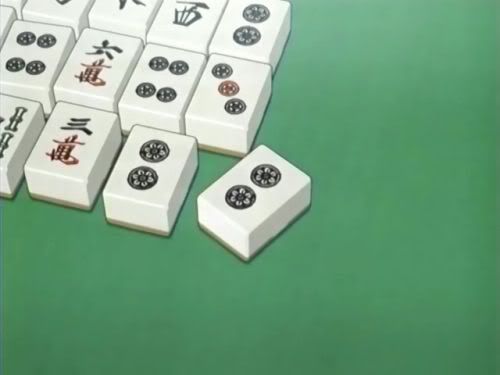 Poor Urabe…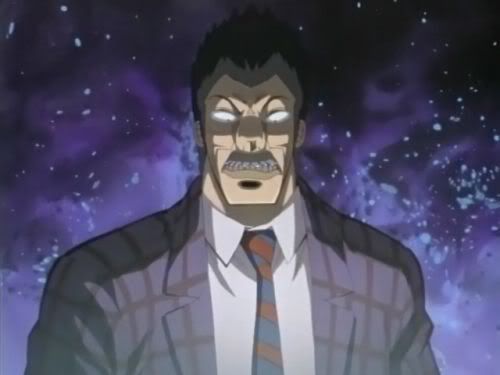 What follows is a long winded explanation about how Akagi figured out Urabe's psychology and manipulated it to his advantage making the impossible seem inevitable. How Urabe was a guy of reservation not offense or defense…blah blah. Spoilt by the image of building blocks. Please, we're not 3 year olds!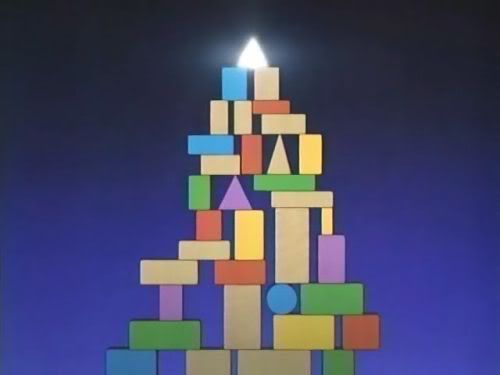 Urabe has bleeding hands, tells Akagi 'I will beat you some day'…but doesn't rise to Akagi's challenge…dunno, could be something to do with losing and having to chop off his hands! @[email protected]
Akagi isn't satisfied and wants to play against someone of his own caliber…right…a whole episode for this? It draaaaagged…next episode please!