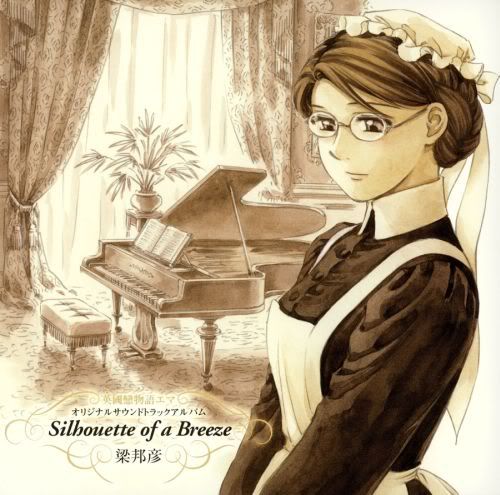 Number of tracks: 19
Music style: classical, romancy, charming.
I enjoyed the guitar, piano solos and recorder music. However, I'm biased because I enjoyed playing the recorder/ocarina when I was younger. For both 'Silhouette of a Breeze' and 'Solitude' I prefer the recorder versions, they seem to lend themselves to the emotion in the music more.
I really didn't enjoy tracks with the harpsichord, and no particular track seemed to stand out from the others.
Notable tracks:
2) Love at first sight – really chilled guitar music.
9) Silhouette of a Breeze (piano solo) – I prefered this to the title track, think it's the lack of bells!
10) With him – this is borderlining on the prettiness of the guitar music in Aria.
13) Solitude (Recorder ver.) – melancholic, but better than harpsichords!
16) Menuet for EMMA (Piano ver.) – surprisingly better than the recorder version. :)
19) Silhouette for a Breeze – bouncy group of recorders mp3.
Not a CD that's going on my mp3 player, but not a bad soundtrack either. Just not really up there with the 'special' quality like Aria or Mushishi.
If you want to hear more by Ryou Kunihiko, he has also created music for: Fantastic Children, Saiunkoku Monogatari, and The Twelve Kingdoms.
Overall rating: C