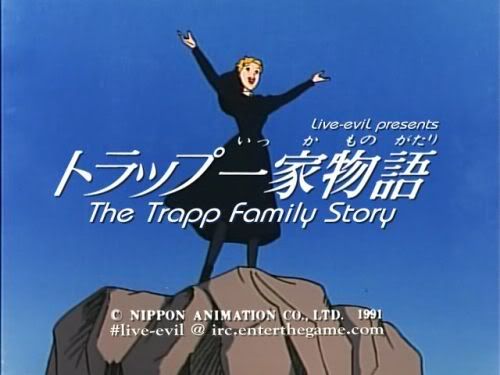 "No whistling, not even hymns!"
Storyline
Maria Kutschera goes to Salzburg in search of the strictest convent to become a nun. After getting accepted, learning to become a nun is a lot more difficult, with a lot more rules than Maria expected! Is this the right path for her?
This is the 1991 anime version based on the story that was turned into 'The Sound of Music'. About a girl who leaves the convent to look after captain Trapp's children.
Intro
Music: Hohoemi no Mahou – Eri Itou
Although very dated, the music fits the mood of the anime, which is the main thing. Maria looks so happy in the introduction clips: a girly, exciting, romantic image of life in the countryside/mountainside.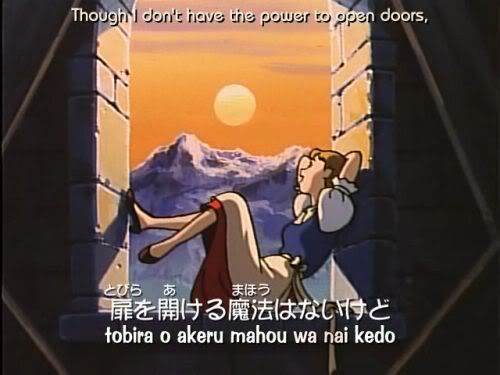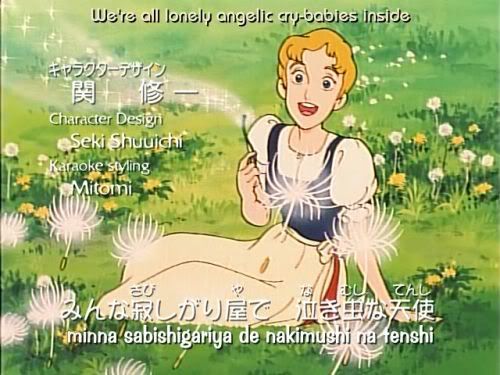 The Scene
Salzburg, this brings back memories! I went to Salzburg when I was 15 and I loved the huge, white castle at the top of the hill, it's the biggest castle in Europe. The pictures here do well to capture some of the prettiness of Salzburg.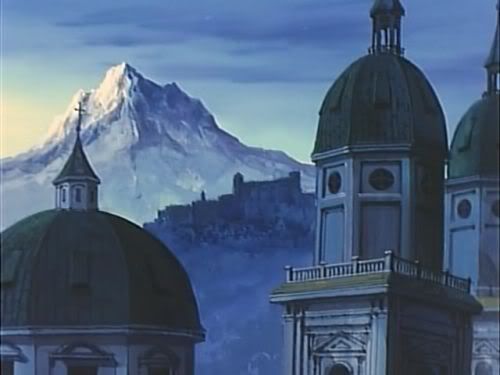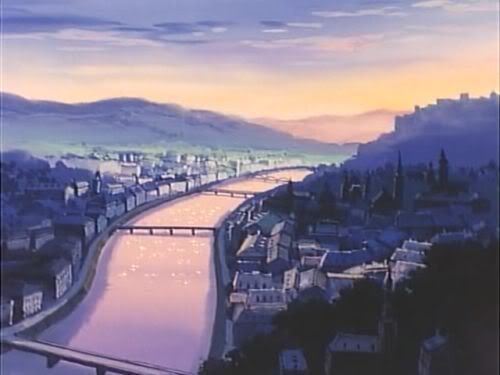 Some pictures of the real Salzburg for comparison.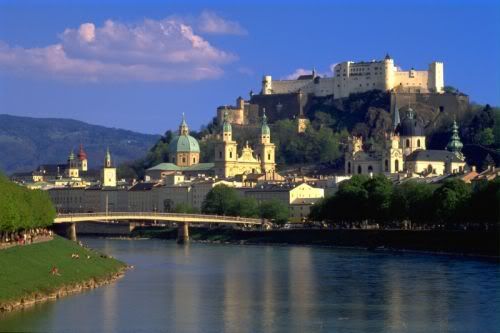 Maria is sent on a search through Salzburg to look for Nonnberg Abbey. She looks out for the spire in the shape of the red onion. When she gets there she is mistaken for someone poor and hungry and given soup!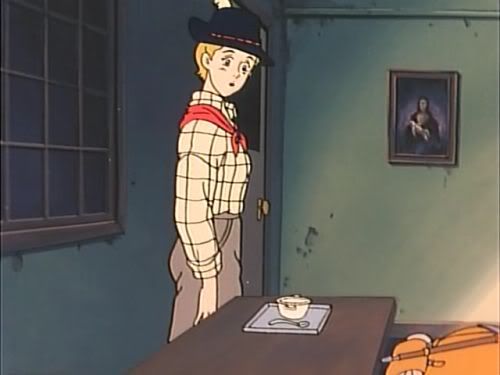 Now this is what they should have been wearing in that Nun Cafe in Akihabara. She's so cute, she wants to find a mirror to see how she looks as a Nun!
She sees it is about to rain, and the washing will get damp in the courtyard…I know…I'll take the quick route: absailing nun! (This is way cooler than a Nun Cafe):

Maria tries to take the quick route back too, introducing herself to people on the way! This made me laugh. :)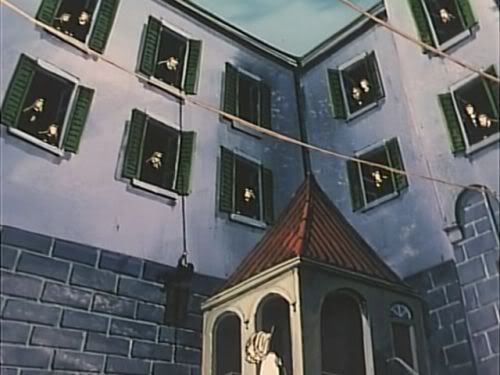 Maria makes friend with another novice Rafaela. She quickly gets them both in trouble!
I prefer her character design to Maria. I wish she was the main character!
The other novices aren't so friendly. Nun bitches? That sounds…so wrong…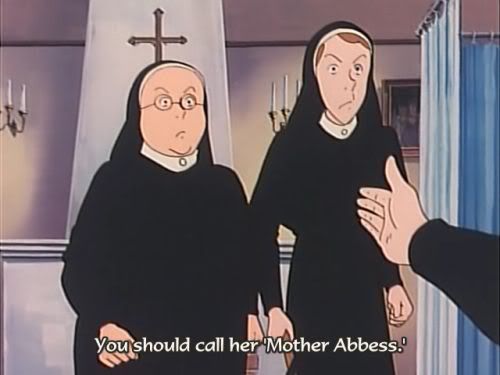 There'll be no climbing towers, no talking, no whistling…

…and certainly no sliding down hand rails!
The Mistress of Novices doesn't appear to be very amused!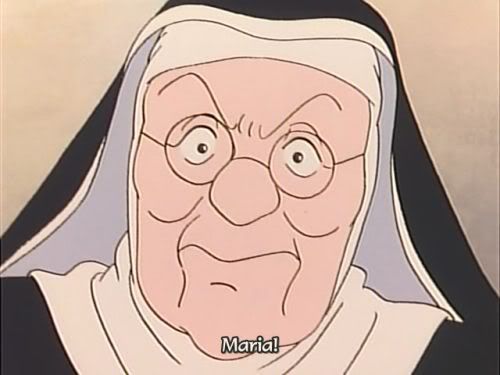 End theme: 'Ryoute wo Hirogete' – Eri Itoh. Again dated by the right bright mood.
I like the pictures of the cows! I feel all nostalgic for the countryside. :'(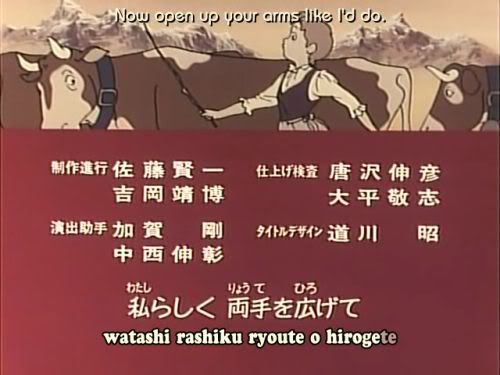 I wasn't expecting to enjoy this and was pleasantly surprised by the humour, animation quality and cheekiness in this episode. The background music was really suiting too. My main issue was the character design of Maria, at least her personality makes up for the artwork. I hope they release more soon…they should show this on TV in those Nun Cafes! :)