London Anime Club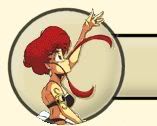 July 2nd
August 6th
September 3rd
October 1st :see website for more details.
The London Anime Club is held in a large, modern pub 'The Hog's Head' near Tower Hill tube station. Starting at around 12, it costs £2.50 to get it, and they screen various anime for 5 hours. There are a few reasonably priced stalls with anime/manga, soundtracks, artbooks, dvds, toys etc.
I've been to L.A.C. several times, it's a nice place to chill out, have a drink and watch some anime, especially if you don't have the option to download. ;)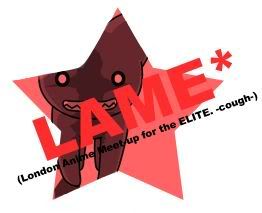 LAME* London Anime Meet-up for the 'Elite'
July 1st. This is a one off meet organized by some young people from Live Journal. They're planning to wander round the shops buying anime and manga then have a picnic. It'll be interesting to see what happens when they invade the shops if 30+ people turn up…see forum for details.
Might be going, depends, it clashes with the film screening of Kwaidan (see below).
Barbican Film Screenings
July 8th:
Akira – 13:45
Tokyo Godfathers – 16:15
July 9th:
Paranoia Agent (1-4) – 14:00 ~ with introduction by Helen McCarthy.
Makoto Shinkai Triple Bill (She and Her Cat, Voices of a Distant Star, The Place Promised In Our Early Days) – 16:00 ~ with introduction by Helen McCarthy.
I haven't seen Paranoia Agent yet, Akira is such a classic, and I've not seen the others yet either! It's too difficult to choose! You can book tickets here.
JPOP GO

Some of you may know there is a Manga Cafe down by the London Eye/London Aquarium area. They have a series of events:
July 1st : Magical Girls vs. Magical Boys (might want to go to this if you just love to cosplay!)
August : Ninjas vs. Pirates.
October : Halloween (lots of horror, creepy anime characters to choose from to cosplay).
I might go to the one in October if a group of people from the anime society want to cosplay. I went to a JPOP GO event in February, it was a shame they still had all the tables in the same cafe layout, it was difficult to move around tpo talk to people, plus the food /drink is expensive so you might want to eat/drink beforehand if you're another poor student! The competition had loads of cool prizes when we went, as far as I know they have a raffle each event for the prizes? Anyone else been?
London Expo

The next London Expo is October 28-29th. Website here.
It is a huge warehouse type space, with loads of stalls with a wide selection of things to do/buy: ADV, Manga.co.uk, Neo, Tokyopop, Cosplay, D.D.R., TokyoToys, MVM, anime merchandise – from dvds with great offers to keyrings and anime hats! Only £7.50 to get in, so as long as you spend about £20-30 quid on anime 'stuff' there you can usually save money, it's great to see people dressed up as strange characters, and if you're a sci-fi, fantasy fan as well there's loads more stalls to cater for your tastes.
Not sure who to cosplay at the next Expo, I'm still thinking about dressing up as Real/Lir from Ergo Proxy. Maybe a catgirl anime character, or a different female character from this summers anime releases.
OTHER Japanese Cultural EventsThroughout the summer, City Of London Festival has many events including;
Taiko performance, Kite demonstration, Tokyo String Quartet, film screenings such as Kwaidan and Woman Of The Dunes, Tanka poetry, Tanabata festival…see website for dates/times.
Kwaidan and Woman of the Dunes (Woman in the Dunes) sound promising. I'm not sure if I want to see either four short horror stories, or a man trapped in a pit house with a tribes woman, digging for water and stopping the house being taken by the sand. Horror, or Allegorical Eroticism, decisions decisions, can't really justify spending money on both! If you've seen either, please let me know if they're worth seeing on the 'big screen'. :)
Art Exhibitions
There are various art exhibitions in assocation with the City Of London Festival.
Also: Rinko Kawauchi, exhibition is open now until July 9th. Website here.
I'm still having withdrawal symptoms from the 'Cutting Edge' samurai sword exhibition. Beautiful weapons! Unfortunately, there don't seem to be any major Japanese art exhibitions in London any time soon. :'(
Beyond Nov 2006…
Japan EX London
Japan EX London is a new convention at ExCel starting July 14-15th 2007 (NOT 2006 as reported on Anime Europe yesterday!). The website says there will be anime, manga, as well as Japanese martial arts, games, technology, music, food, fashion and more!
I wonder how much this convention will damage the attendance to London Expo next year, I'd go to both, because I'm as interested in comic book art, and oogling the fun sci-fi merchandise as I am in say, Japanese music, food and tradition. A 'pure' Japanese Expo sounds so much more exotic, *looks excited*. ^_^
I'll update with new events as and when I hear about them. :)